Well.
It's been quite a long time since we posted anything on here. Been working tirelessly on re-branding 27 DEGREES CLOTHING.
As you can see.
The logo isn't the only thing that has changed. A lot of newness comes along with the new look logo.
The 27 DEGREES CLOTHING logo has gone through so many changes over the years. Some might say it's hard to keep up. In all honesty, you don't really have to worry about the constant updates about the logo.

All you have to do is stay tuned for more.
Online store is still under construction.
Rebrand of the brand's web presence is soon to follow…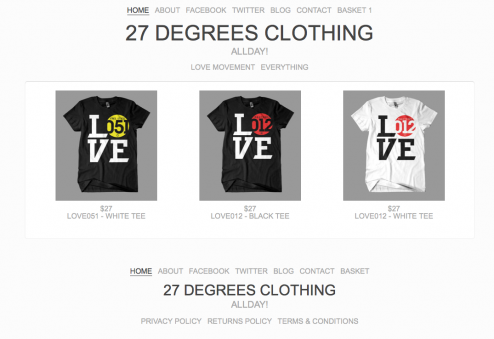 Peace!